Join Us Live for Worship -

Click here Sunday for 10:30

Worship!

CAREPORTAL 111

Sign up by clicking here.

Ponca City MISSION NEEDS:

Dessert Mixes (Example: Cake, Brownie, cookie mixes)
Helping Hands FOOD PANTRY Hours:

Sundays: 5:30pm-7:30pm
Tuesdays: 11am-1pm

Bread Ministry:

Free Bread Weekly
Pickup Sat&Sun in Fellowship Hall


Want to Join our Prayer Warriors?

Your only responsibility is to PRAY when you receive an e-mailed prayer request & be a part of amazing miracles!
Click here and then click Send to be added to our list.
Welcome
Welcome to First Church of Lamont, formerly Lamont Methodist Church! We are glad that you stopped by for a visit.
First Church is a solid Bible-based church that still believes that miracles happen in our lives every single day! Filling each disciple with inspiration will equip each of us to allow our positive, spirit-filled lives to make an impact and to be Jesus to others.
Come be a part of our church family. You will feel right at home. Come as an empty 'tank' drained with your troubles of the week, with your hurts, with your need for healing - and fill your spiritual 'tank' and boldly meet the following week holding hands with Jesus!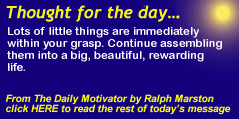 North Enid
Monday, 14 June
Tue
Wed
Thu
Fri
Sat
Sun

+

94°

+

96°

+

99°

+

102°

+

83°

+

87°

+

68°

+

72°

+

74°

+

74°

+

67°

+

68°